Automatic Hand Sanitiser Station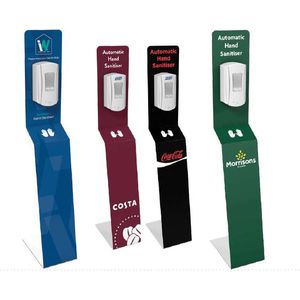 Refillable CE Approved Automatic Battery Operated Hand Sanitiser Dispenser Unit. 1,000ml capacity.
Features: 1.5ml dispense rate. Powder coated metal unit. Registered counter level design. Small footprint. Lightweight yet robust and sturdy. Bespoke branding can be applied to the whole unit. Delivered with 5 litres of sanitiser (optional) - c. 3,333 uses of sanitiser. Easy to move and wipe.
AHSS Automatic Hand Sanitiser Station
FROM

£280.28
Loading...
Loading...