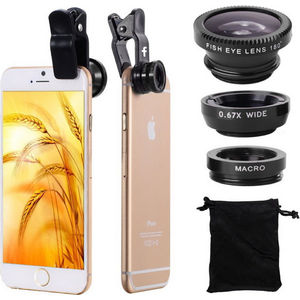 Phone Camera Lens Set is universal to any mobile phone and is perfect for anyone wanting to improve their mobile photography.
Complete with 3 detachable lenses: 180 degree Fish Eye Lens, 0.67x Wide Angle Lens and Macro Lens.
Comes with pouch to safely store the lenses and is supplied in standard box.
PCLS Phone Camera Lens Set
FROM

£2.28
Loading...
Loading...