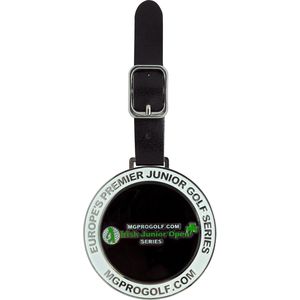 Premium quality Soft Enamel bag tag. Perfect for identifying club members, tournament participants or simply as a keepsake.
Complete witht PU Leather strap for attaching to your golf bag.
Enamelled up to 4 colours as standard.
Also available in Hard Enamel and Metal Relief.
GBT Enamel Golf Bag Tag
FROM

£1.85
Loading...
Loading...